MPRRC News
January 2017 Meeting Minutes
February 17, 2017
December Meeting Minutes
February 17, 2017
November Meeting Minutes
February 17, 2017
October Meeting Minutes
February 17, 2017
2017 MPRRC Annual Meeting – 5:00pm on Mar 17th at Japanese Cultural Center
January 10, 2017
Join us at the Japanese Cultural Center on Friday, March 17th for our annual meeting. Meet at the JCC on the 5th floor of the Manoa Ballroom at 5:00pm, the banquet will start shortly thereafter. We will be recognizing amazing volunteers, giving out awards, and electing new officials.
SAM's 5k post-run stretching session with Aloha Fitness Academy
November 20, 2016
Join Aloha Fitness Academy for a complimentary post run stretching session. Session 1 at 7:25 and session 2 at 7:40. alohafitnessacademy.com
MPRRC Christmas Party – Predict your marathon time!!
November 20, 2016
MPRRC will be having a Christmas party on December 18 at 9am at Hale Koa. The invitation is open to members and their family and friends. Please bring a wrapped gift, either new, recycled or re-gifted, to exchange during the games. Reservations made for 50: adults are $34.95 includes tip, children ages 12-17 are $16.95, ages 5-11 are $8.95, ages 4 and under are free. Please mail a check payable to Connie Comiso-Fanelli, at PO Box 62046, Honolulu, HI 96839 by Dec. 14, 2016.
Runners can predict their marathon times by emailing c.comisofanelli@hawaiiantel.net by Dec. 9 or calling it in to MPRRC (808) 295-6777. There will be a board with names and predicted times at the MPRRC tent at the finish line at Kapiolani Park. Please write in your actual time when you finish.
Everyone who predicts a time will win a prize at the party.
September Minutes
October 17, 2016
August Meeting Minutes
September 23, 2016
July Meeting Minutes
August 25, 2016
June Meeting Minutes
August 25, 2016
May meeting minutes
August 02, 2016
A note on the Lanikai 8k in memory of Daniel Levey
May 19, 2016
Lanikai 8k in memory of Daniel Levey
Daniel was an avid runner, hiker, you name it activity.
He finished his sophomore year at University of Oregon, and we, as a family, ran in the Lanikai Bikepath 8k that summer of 2003. In fact, he had a much better time than I did.
That was July 20. The next day, July 21, 2003, he went for a long hike, starting at Maunalani Heights (Lanipo trail) and over to the Pali, Konohuanui. It was on his trying to come down, he must have strayed off the path, and fell. That was a Monday night. We searched for him Tuesday, Wednesday, Thursday nights that week. Thursday there was a tremendous rain storm, and I believe that the rain washed him down so he was found on a ledge (his body) by the Lulumahu Falls.
The rescue helicopter circled one last time by the Pali Reservoir #4, and saw a figure floating in a pool on the ledge. They lowered the basket down to retrieve him.
Because the Lanikai Bikepath 8K was our last run, the day before he fell, I have kind of adopted it and it is a labor of love for us (his parents, Dr. Joyce Cassen and Norman Levey). Thanks for allowing Norm and me to sponsor this event, as Daniel really loved fitness!
– Written by his mother, Dr. Cassen
April Meeting Minutes
May 19, 2016
RRCA Meeting – Dallas 2016
April 26, 2016
MPRRC Monthly meeting – Minutes from March 2016
April 24, 2016
The Board of Directors held a meeting on March 8, 2016, resulting in the above minutes.
2016 Annual Meeting – 5:30pm on Feb 19th at KCC
January 30, 2016
Join us at Kapiolani Community College on Friday, February 19th for our annual meeting. Meet at the cafeteria at 5:30pm, the banquet will start shortly thereafter. We will be recognizing amazing volunteers, giving out awards, and electing new officials.
Annual Meeting
February 22, 2015
The MPRRC annual meeting was held on February 20, 2015. Nate and Polina Carlson were guest speakers. Elections were held for club officers and trophies were given out for the Aloha Readiness Series and Age-Graded Annual Awards.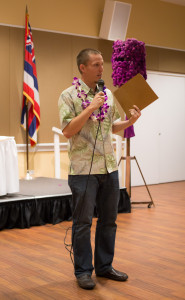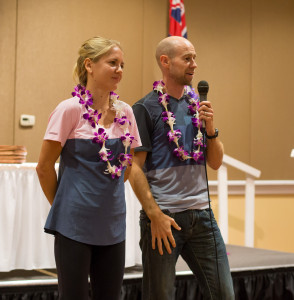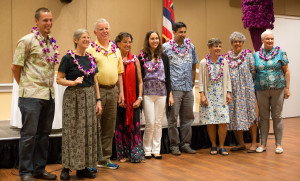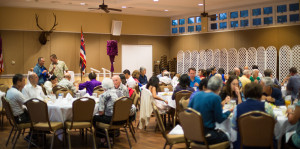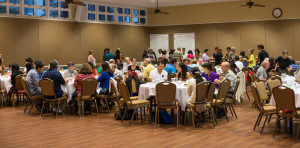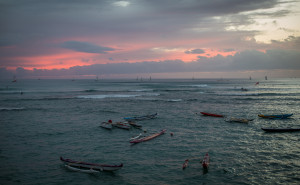 A New MPRRC Website!
February 19, 2015
We are very pleased to present the new MPRRC website. We think you'll find it more pleasing to the eye and easier to use. We can now accept membership applications online!
Joan Davis Receives Award from the RRCA
May 15, 2014
Special Thanks to Joan Davis, a current board member and long-time RRCA representative. At the 2014 RRCA convention, Andrew Taylor accepted an award on her behalf from the Road Runner's Clubs of America.