MPRRC Race: 2020 Kailua 10-Miler, 5K and 1 Mile Fun Run
About the Race
The Kailua 10-Miler starts at the Boys & Girls Club, 145 Kainalu Drive, and goes around Enchanted Lake, out to Lanikai and back. The 5K is out and back along the same course. The 1-Mile Fun Run will go through a beautiful Kailua neighborhood. The Fun Run will not be timed. Although this is not a new race, it is a new course. This is a nice flat course – no big hill at the end!
Our Partner for this event is the Hawaii State 4-H Program, helping young people, ages 5 – 19, develop life skills and form positive attitudes that will enable them to become self-directing, productive, and contributing members of society.
Kailua 10-Miler Course Map 2020
Kailua 10-Miler 5K Course Map 2020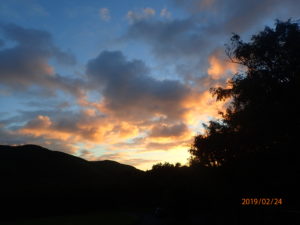 A great way to start your day in Kailua on Oahu with all of your running friends.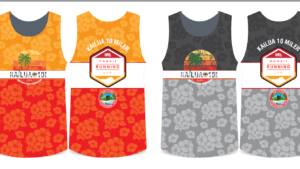 These singlets normally sell for $40 and Hawaii  Running Lab has allowed us to offer you this special addition for the Kailua 10 Miler for $25.  Order your soon so they don't sell out!
Results
10-Miler
| | | | | | | | |
| --- | --- | --- | --- | --- | --- | --- | --- |
| Place | Runner | Age | Gen | Place, gen | Place, div | Time | Pace |
| 1 | JOEL KRONBORG | 28 | M | 1 / 84 M | 1:Elite | 0:58:10 | 5:49/M |
| 2 | KENGO YOSHIMOTO | 48 | M | 2 / 84 M | 2:Elite | 0:59:55 | 6:00/M |
| 3 | ANDREW MEDENDORP | 40 | M | 3 / 84 M | 3:Elite | 1:01:28 | 6:09/M |
| 4 | ALEX LOOMIS | 29 | M | 4 / 84 M | 1:25-29 | 1:02:56 | 6:18/M |
| 5 | DYLAN MCCREA | 27 | M | 5 / 84 M | 2:25-29 | 1:03:13 | 6:19/M |
| 6 | SERGIO FLORIAN | 40 | M | 6 / 84 M | 1:40-44 | 1:03:47 | 6:23/M |
| 7 | ANDREW BOURCKEL | 24 | M | 7 / 84 M | 1:20-24 | 1:04:53 | 6:29/M |
| 8 | ALISON SUKOLSKY | 30 | F | 1 / 82 F | 1:Elite | 1:05:01 | 6:30/M |
| 9 | TRAVS FITZGERALD | 31 | M | 8 / 84 M | 1:30-34 | 1:05:42 | 6:34/M |
| 10 | BEN HAVKO | 31 | M | 9 / 84 M | 2:30-34 | 1:06:08 | 6:37/M |
| 11 | TODD SUKOLSKY | 28 | M | 10 / 84 M | 3:25-29 | 1:06:36 | 6:40/M |
| 12 | CHRISTOPHER SALAS | 32 | M | 11 / 84 M | 3:30-34 | 1:06:45 | 6:41/M |
| 13 | JOHN JACOBS | 32 | M | 12 / 84 M | 4:30-34 | 1:06:50 | 6:41/M |
| 14 | LEE SURING | 30 | M | 13 / 84 M | 5:30-34 | 1:07:13 | 6:43/M |
| 15 | MATTHEW FEICK | 37 | M | 14 / 84 M | 1:35-39 | 1:08:43 | 6:52/M |
| 16 | MICHELLE NELSON | 25 | F | 2 / 82 F | 2:Elite | 1:08:45 | 6:53/M |
| 17 | HEATHER MCDERMOTT | 41 | F | 3 / 82 F | 3:Elite | 1:09:24 | 6:56/M |
| 18 | AARON GOINS | 25 | M | 15 / 84 M | 4:25-29 | 1:09:29 | 6:57/M |
| 19 | BEN THOMAS | 38 | M | 16 / 84 M | 2:35-39 | 1:10:49 | 7:05/M |
| 20 | LAURA DARROW | 39 | F | 4 / 82 F | 1:35-39 | 1:11:00 | 7:06/M |
| 21 | ERIN JACKSON | 39 | F | 5 / 82 F | 2:35-39 | 1:11:06 | 7:07/M |
| 22 | MASAOMI UCHIDA | 45 | M | 17 / 84 M | 1:45-49 | 1:11:16 | 7:08/M |
| 23 | SETH WOLCOTT | 45 | M | 18 / 84 M | 2:45-49 | 1:11:59 | 7:12/M |
| 24 | SAVANNA STEFFEN | 39 | F | 6 / 82 F | 3:35-39 | 1:12:42 | 7:16/M |
| 25 | GLENN TODD BESSINGER | 51 | M | 19 / 84 M | 1:50-54 | 1:12:53 | 7:17/M |
| 26 | MICHAEL CACAL | 33 | M | 20 / 84 M | 6:30-34 | 1:13:42 | 7:22/M |
| 27 | BOB EVERSON | 57 | M | 21 / 84 M | 1:55-59 | 1:14:02 | 7:24/M |
| 28 | ERICK BANNAR | 35 | M | 22 / 84 M | 3:35-39 | 1:14:38 | 7:28/M |
| 29 | MATTHEW BROWN | 30 | M | 23 / 84 M | 7:30-34 | 1:14:41 | 7:28/M |
| 30 | AIMEE JACOBS | 30 | F | 7 / 82 F | 1:30-34 | 1:14:42 | 7:28/M |
| 31 | PETER-MICHAEL SEIDEL | 46 | M | 24 / 84 M | 3:45-49 | 1:14:45 | 7:29/M |
| 32 | EMERY HERRMANN | 25 | M | 25 / 84 M | 5:25-29 | 1:15:02 | 7:30/M |
| 33 | ÉVA TOLNAI | 31 | F | 8 / 82 F | 2:30-34 | 1:15:06 | 7:31/M |
| 34 | LOUIS BALLARD | 35 | M | 26 / 84 M | 4:35-39 | 1:15:35 | 7:34/M |
| 35 | CARLOS JORA | 52 | M | 27 / 84 M | 2:50-54 | 1:15:35 | 7:34/M |
| 36 | RICHARD CROWLEY | 24 | M | 28 / 84 M | 2:20-24 | 1:16:16 | 7:38/M |
| 37 | LESLIE PRADO | 35 | F | 9 / 82 F | 4:35-39 | 1:16:20 | 7:38/M |
| 38 | MARIA MORALES | 35 | F | 10 / 82 F | 5:35-39 | 1:16:30 | 7:39/M |
| 39 | ALICIA HANSEN | 22 | F | 11 / 82 F | 1:20-24 | 1:16:37 | 7:40/M |
| 40 | SHAWNA PING | 37 | F | 12 / 82 F | 6:35-39 | 1:17:12 | 7:43/M |
| 41 | SZABOLCS TóTH | 37 | M | 29 / 84 M | 5:35-39 | 1:18:26 | 7:51/M |
| 42 | TRIVIKRAM PUJAR | 41 | M | 30 / 84 M | 2:40-44 | 1:18:46 | 7:53/M |
| 43 | BENJAMIN BLACK | 33 | M | 31 / 84 M | 8:30-34 | 1:18:50 | 7:53/M |
| 44 | JEREMY KILLEEN | 24 | M | 32 / 84 M | 3:20-24 | 1:19:27 | 7:57/M |
| 45 | JOHNNY LANDEZA | 57 | M | 33 / 84 M | 2:55-59 | 1:19:30 | 7:57/M |
| 46 | DON PHROMPENG | 45 | M | 34 / 84 M | 4:45-49 | 1:19:39 | 7:58/M |
| 47 | ALEXANDER WETTERHAHN | 28 | M | 35 / 84 M | 6:25-29 | 1:19:47 | 7:59/M |
| 48 | STEVE KELLY | 47 | M | 36 / 84 M | 5:45-49 | 1:19:49 | 7:59/M |
| 49 | ANTHONY MICHAUD | 47 | M | 37 / 84 M | 6:45-49 | 1:20:00 | 8:00/M |
| 50 | DAI KELLY | 42 | M | 38 / 84 M | 3:40-44 | 1:20:16 | 8:02/M |
| 51 | LAZARO CRUZ | 23 | M | 39 / 84 M | 4:20-24 | 1:20:24 | 8:02/M |
| 52 | MATT CARESKEY | 32 | M | 40 / 84 M | 9:30-34 | 1:20:27 | 8:03/M |
| 53 | SARAH DEANE | 30 | F | 13 / 82 F | 3:30-34 | 1:20:28 | 8:03/M |
| 54 | TYLER FRY | 27 | M | 41 / 84 M | 7:25-29 | 1:20:43 | 8:04/M |
| 55 | GEOFFERY CLOVER | 51 | M | 42 / 84 M | 3:50-54 | 1:20:57 | 8:06/M |
| 56 | JENNIFER POEPOE | 51 | F | 14 / 82 F | 1:50-54 | 1:21:12 | 8:07/M |
| 57 | DIANE EVANS | 56 | F | 15 / 82 F | 1:55-59 | 1:21:15 | 8:08/M |
| 58 | JOE SORGIE | 42 | M | 43 / 84 M | 4:40-44 | 1:21:33 | 8:09/M |
| 59 | MARK SHORTER | 63 | M | 44 / 84 M | 1:60-64 | 1:21:39 | 8:10/M |
| 60 | JAMES FACE | 30 | M | 45 / 84 M | 10:30-34 | 1:22:13 | 8:13/M |
| 61 | CARSON BURDEN | 24 | M | 46 / 84 M | 5:20-24 | 1:22:13 | 8:13/M |
| 62 | KAREN DIXON | 49 | F | 16 / 82 F | 1:45-49 | 1:22:32 | 8:15/M |
| 63 | KATIE HENRICH | 30 | F | 17 / 82 F | 4:30-34 | 1:22:43 | 8:16/M |
| 64 | MICHELLE HILL | 33 | F | 18 / 82 F | 5:30-34 | 1:23:14 | 8:19/M |
| 65 | ARTURO BAEZA | 35 | M | 47 / 84 M | 6:35-39 | 1:23:15 | 8:19/M |
| 66 | RYAN HUSSEY | 35 | M | 48 / 84 M | 7:35-39 | 1:23:29 | 8:21/M |
| 67 | BRYCE GARRISON | 30 | M | 49 / 84 M | 11:30-34 | 1:24:28 | 8:27/M |
| 68 | BRIDGET COLGAN | 34 | F | 19 / 82 F | 6:30-34 | 1:24:32 | 8:27/M |
| 69 | JARED PENSINGER | 39 | M | 50 / 84 M | 8:35-39 | 1:24:39 | 8:28/M |
| 70 | JENNIFER TURVOLD | 52 | F | 20 / 82 F | 2:50-54 | 1:24:53 | 8:29/M |
| 71 | CHRIS HILL | 34 | M | 51 / 84 M | 12:30-34 | 1:25:30 | 8:33/M |
| 72 | KALEO ANGUAY | 43 | M | 52 / 84 M | 5:40-44 | 1:25:35 | 8:34/M |
| 73 | NICOLE VINOGROSKI | 35 | F | 21 / 82 F | 7:35-39 | 1:25:48 | 8:35/M |
| 74 | MAYUMI COLOMA | 39 | F | 22 / 82 F | 8:35-39 | 1:26:02 | 8:36/M |
| 75 | MANDY LEMES | 42 | F | 23 / 82 F | 1:40-44 | 1:29:20 | 8:56/M |
| 76 | LIZ HERNANDEZ | 33 | F | 24 / 82 F | 7:30-34 | 1:29:21 | 8:56/M |
| 77 | CHASE KUMAKURA | 25 | M | 53 / 84 M | 8:25-29 | 1:29:58 | 9:00/M |
| 78 | PAUL JOESPH | 28 | M | 54 / 84 M | 9:25-29 | 1:30:22 | 9:02/M |
| 79 | KATEY PECK | 28 | F | 25 / 82 F | 1:25-29 | 1:30:25 | 9:03/M |
| 80 | BONNY BRADWAY | 27 | F | 26 / 82 F | 2:25-29 | 1:30:29 | 9:03/M |
| 81 | CAMERON YEE | 63 | M | 55 / 84 M | 2:60-64 | 1:30:37 | 9:04/M |
| 82 | ERICKA YIU | 27 | F | 27 / 82 F | 3:25-29 | 1:30:42 | 9:04/M |
| 83 | COSWIN SAITO | 62 | M | 56 / 84 M | 3:60-64 | 1:30:46 | 9:05/M |
| 84 | PETER SIGOUIN | 41 | M | 57 / 84 M | 6:40-44 | 1:30:56 | 9:06/M |
| 85 | NICOLE BERGH | 42 | F | 28 / 82 F | 2:40-44 | 1:31:24 | 9:08/M |
| 86 | BROOKE NASSER | 41 | F | 29 / 82 F | 3:40-44 | 1:31:39 | 9:10/M |
| 87 | BENJAMIN FURLONG | 32 | M | 58 / 84 M | 13:30-34 | 1:32:05 | 9:13/M |
| 88 | REBECCA COYLE | 34 | F | 30 / 82 F | 8:30-34 | 1:32:13 | 9:13/M |
| 89 | HALINA ZALESKI | 69 | F | 31 / 82 F | 1:65-69 | 1:32:22 | 9:14/M |
| 90 | NICOLE FESHARAKI | 43 | F | 32 / 82 F | 4:40-44 | 1:32:24 | 9:14/M |
| 91 | DENIECE HICKSTED | 48 | F | 33 / 82 F | 2:45-49 | 1:32:38 | 9:16/M |
| 92 | JESSE JOHNSON | 39 | M | 59 / 84 M | 9:35-39 | 1:33:02 | 9:18/M |
| 93 | SCOTT GALLOS | 42 | M | 60 / 84 M | 7:40-44 | 1:33:06 | 9:19/M |
| 94 | LAURA NEILL | 36 | F | 34 / 82 F | 9:35-39 | 1:33:11 | 9:19/M |
| 95 | ASHLEY FRISCH | 32 | F | 35 / 82 F | 9:30-34 | 1:33:11 | 9:19/M |
| 96 | ERWIN TABOADA | 56 | M | 61 / 84 M | 3:55-59 | 1:33:17 | 9:20/M |
| 97 | DENIZ BAYKAN | 37 | F | 36 / 82 F | 10:35-39 | 1:33:26 | 9:21/M |
| 98 | ANGIE HUSS | 43 | F | 37 / 82 F | 5:40-44 | 1:33:26 | 9:21/M |
| 99 | JULIANA YASTE | 33 | F | 38 / 82 F | 10:30-34 | 1:33:55 | 9:24/M |
| 100 | CLIFTON SANTIAGO | 44 | M | 62 / 84 M | 8:40-44 | 1:36:28 | 9:39/M |
| 101 | KELLY HIGA | 34 | F | 39 / 82 F | 11:30-34 | 1:37:02 | 9:42/M |
| 102 | HARRISON KLIPSTINE | 22 | M | 63 / 84 M | 6:20-24 | 1:37:25 | 9:44/M |
| 103 | CAROLINE CARL | 37 | F | 40 / 82 F | 11:35-39 | 1:37:39 | 9:46/M |
| 104 | NOEL SOSA | 51 | M | 64 / 84 M | 4:50-54 | 1:38:15 | 9:50/M |
| 105 | DAN TALHELM | 78 | M | 65 / 84 M | 1:75-79 | 1:38:18 | 9:50/M |
| 106 | ANDREW HOWARD | 32 | M | 66 / 84 M | 14:30-34 | 1:38:25 | 9:51/M |
| 107 | ALISSA ROGERS | 44 | F | 41 / 82 F | 6:40-44 | 1:39:20 | 9:56/M |
| 108 | DEBORAH WEBER | 44 | F | 42 / 82 F | 7:40-44 | 1:39:29 | 9:57/M |
| 109 | TRISHA CHING | 40 | F | 43 / 82 F | 8:40-44 | 1:39:32 | 9:57/M |
| 110 | BARB IMHOF | 60 | F | 44 / 82 F | 1:60-64 | 1:39:39 | 9:58/M |
| 111 | ONGART RATCHAWORAPONG | 40 | M | 67 / 84 M | 9:40-44 | 1:39:57 | 10:00/M |
| 112 | REBECCA ORTEGA | 28 | F | 45 / 82 F | 4:25-29 | 1:40:12 | 10:01/M |
| 113 | KACEE SELLERS | 35 | F | 46 / 82 F | 12:35-39 | 1:40:34 | 10:03/M |
| 114 | CLAUDE LEVESQUE | 73 | M | 68 / 84 M | 1:70-74 | 1:40:53 | 10:05/M |
| 115 | RICK HICKSTED | 49 | M | 69 / 84 M | 7:45-49 | 1:40:58 | 10:06/M |
| 116 | JOHN MCGOWAN | 54 | M | 70 / 84 M | 5:50-54 | 1:41:07 | 10:07/M |
| 117 | JUSTIN STOLTZ | 35 | M | 71 / 84 M | 10:35-39 | 1:41:18 | 10:08/M |
| 118 | KELCEY HARRISON | 32 | M | 72 / 84 M | 15:30-34 | 1:41:51 | 10:11/M |
| 119 | MICHELLE KAMA | 49 | F | 47 / 82 F | 3:45-49 | 1:42:04 | 10:12/M |
| 120 | KIMBERLY BARNES | 44 | F | 48 / 82 F | 9:40-44 | 1:42:10 | 10:13/M |
| 121 | LUCY LOWREY | 33 | F | 49 / 82 F | 12:30-34 | 1:42:15 | 10:13/M |
| 122 | VIVIAN CHIN | 35 | F | 50 / 82 F | 13:35-39 | 1:42:17 | 10:14/M |
| 123 | ROB MORA | 36 | M | 73 / 84 M | 11:35-39 | 1:42:34 | 10:15/M |
| 124 | JESS LOGAN | 42 | F | 51 / 82 F | 10:40-44 | 1:42:35 | 10:15/M |
| 125 | KYLE JOHNSON | 21 | F | 52 / 82 F | 2:20-24 | 1:42:45 | 10:17/M |
| 126 | SAVANNAH DAY | 23 | F | 53 / 82 F | 3:20-24 | 1:42:46 | 10:17/M |
| 127 | ANTHONY SILVA | 52 | M | 74 / 84 M | 6:50-54 | 1:43:14 | 10:19/M |
| 128 | CARI PIHA | 33 | F | 54 / 82 F | 13:30-34 | 1:43:52 | 10:23/M |
| 129 | ALLISON VIRBITSKY | 23 | F | 55 / 82 F | 4:20-24 | 1:44:03 | 10:24/M |
| 130 | KAYLA DERUITER | 22 | F | 56 / 82 F | 5:20-24 | 1:44:18 | 10:26/M |
| 131 | MIRIAM MONTGOMERY | 34 | F | 57 / 82 F | 14:30-34 | 1:44:24 | 10:26/M |
| 132 | ARLENE ALLEN | 40 | F | 58 / 82 F | 11:40-44 | 1:44:34 | 10:27/M |
| 133 | JAIMEE ELLIOTT | 36 | F | 59 / 82 F | 14:35-39 | 1:44:38 | 10:28/M |
| 134 | TIFFANY HUMMEL | 36 | F | 60 / 82 F | 15:35-39 | 1:44:57 | 10:30/M |
| 135 | KATHERINE SEIPPEL | 22 | F | 61 / 82 F | 6:20-24 | 1:44:58 | 10:30/M |
| 136 | MERCEDEZ SWENCKI | 22 | F | 62 / 82 F | 7:20-24 | 1:45:12 | 10:31/M |
| 137 | STEVEN STEINBECK | 38 | M | 75 / 84 M | 12:35-39 | 1:46:08 | 10:37/M |
| 138 | CAITLIN AVILES | 30 | F | 63 / 82 F | 15:30-34 | 1:47:30 | 10:45/M |
| 139 | ROSS TANOUYE | 34 | M | 76 / 84 M | 16:30-34 | 1:48:29 | 10:51/M |
| 140 | DARRELL SPARKS | 50 | M | 77 / 84 M | 7:50-54 | 1:48:56 | 10:54/M |
| 141 | BRIGETTE AGUIRRE | 27 | F | 64 / 82 F | 5:25-29 | 1:48:57 | 10:54/M |
| 142 | TAMI HO | 60 | F | 65 / 82 F | 2:60-64 | 1:50:47 | 11:05/M |
| 143 | ANNE MAGLIULO | 62 | F | 66 / 82 F | 3:60-64 | 1:50:47 | 11:05/M |
| 144 | ROBYN PENSINGER | 36 | F | 67 / 82 F | 16:35-39 | 1:53:19 | 11:20/M |
| 145 | DEBORA ANDERSON | 61 | F | 68 / 82 F | 4:60-64 | 1:54:27 | 11:27/M |
| 146 | MIRANDA BRYANT | 30 | F | 69 / 82 F | 16:30-34 | 1:54:50 | 11:29/M |
| 147 | TODD DIXON | 52 | M | 78 / 84 M | 8:50-54 | 1:54:55 | 11:30/M |
| 148 | JASSO ESEQUIEL | 54 | M | 79 / 84 M | 9:50-54 | 1:57:35 | 11:46/M |
| 149 | VAURAVEE VISAVAVERASAK | 34 | F | 70 / 82 F | 17:30-34 | 1:57:37 | 11:46/M |
| 150 | RESS NGUYEN | 16 | M | 80 / 84 M | 1:15-19 | 1:59:00 | 11:54/M |
| 151 | RICHARD WAINSCOAT | 58 | M | 81 / 84 M | 4:55-59 | 2:00:45 | 12:04/M |
| 152 | ZOFIA PLUMMER | 39 | F | 71 / 82 F | 17:35-39 | 2:01:21 | 12:08/M |
| 153 | CASEY KNOWLTON | 32 | F | 72 / 82 F | 18:30-34 | 2:02:29 | 12:15/M |
| 154 | KATE WERNER | 27 | F | 73 / 82 F | 6:25-29 | 2:02:44 | 12:16/M |
| 155 | EMMA BLAIDO | 23 | F | 74 / 82 F | 8:20-24 | 2:02:45 | 12:16/M |
| 156 | JOHN IRWIN | 42 | M | 82 / 84 M | 10:40-44 | 2:03:53 | 12:23/M |
| 157 | ASHLEY TEW | 32 | F | 75 / 82 F | 19:30-34 | 2:05:56 | 12:36/M |
| 158 | JACQUELYN RICHARDSON | 38 | F | 76 / 82 F | 18:35-39 | 2:05:57 | 12:36/M |
| 159 | KELLY MARTENS | 57 | F | 77 / 82 F | 2:55-59 | 2:06:04 | 12:36/M |
| 160 | CHERYL SUN | 31 | F | 78 / 82 F | 20:30-34 | 2:07:48 | 12:47/M |
| 161 | AMY CHANCELLOR | 30 | F | 79 / 82 F | 21:30-34 | 2:08:06 | 12:49/M |
| 162 | DENISE ASATO | 49 | F | 80 / 82 F | 4:45-49 | 2:14:00 | 13:24/M |
| 163 | DANIELLE TERAMAE | 49 | F | 81 / 82 F | 5:45-49 | 2:14:01 | 13:24/M |
| 164 | JOHANNA BUGARIN | 67 | F | 82 / 82 F | 2:65-69 | 2:17:52 | 13:47/M |
| 165 | KARL HEINZ DOVERMANN | 71 | M | 83 / 84 M | 2:70-74 | 2:21:50 | 14:11/M |
| 166 | JETHRO VECINA | 27 | M | 84 / 84 M | 10:25-29 | 2:23:17 | 14:20/M |
5K
| | | | | | | | |
| --- | --- | --- | --- | --- | --- | --- | --- |
| Place | Runner | Age | Gen | Place, gen | Place, div | Time | Pace |
| 1 | CALVIN HOWELL | 26 | M | 1 / 58 M | 1:Elite | 0:19:25 | 6:15/M |
| 2 | EMILY NAYLOR | 16 | F | 1 / 96 F | 1:Elite | 0:19:40 | 6:20/M |
| 3 | DANIEL RAND | 37 | M | 2 / 58 M | 2:Elite | 0:20:45 | 6:41/M |
| 4 | ZAYDEN KAMANU-TOLENTINO | 17 | M | 3 / 58 M | 3:Elite | 0:21:12 | 6:50/M |
| 5 | KANEALII NG-OSORIO | 44 | M | 4 / 58 M | 1:40-44 | 0:21:29 | 6:55/M |
| 6 | NICHOLAS EPPERT | 35 | M | 5 / 58 M | 1:35-39 | 0:21:49 | 7:01/M |
| 7 | MYKA GUALDERAMA | 18 | M | 6 / 58 M | 1:15-19 | 0:22:18 | 7:11/M |
| 8 | TEAGAN KAITOKU | 18 | M | 7 / 58 M | 2:15-19 | 0:22:25 | 7:13/M |
| 9 | CALEB ADAMS | 17 | M | 8 / 58 M | 3:15-19 | 0:22:33 | 7:16/M |
| 10 | JOE LATURNAU | 64 | M | 9 / 58 M | 1:60-64 | 0:23:06 | 7:26/M |
| 11 | BRIAN NAYLOR | 45 | M | 10 / 58 M | 1:45-49 | 0:23:16 | 7:29/M |
| 12 | ELIN HELLMER | 28 | F | 2 / 96 F | 2:Elite | 0:23:23 | 7:32/M |
| 13 | NATHAN KADOTA | 57 | M | 11 / 58 M | 1:55-59 | 0:23:26 | 7:33/M |
| 14 | JOHN POLAKOVSKY | 38 | M | 12 / 58 M | 2:35-39 | 0:23:42 | 7:38/M |
| 15 | MELINDA ROCHA | 33 | F | 3 / 96 F | 3:Elite | 0:23:48 | 7:40/M |
| 16 | ELAINE PAQUET | 37 | F | 4 / 96 F | 1:35-39 | 0:23:50 | 7:40/M |
| 17 | ROBERTO PAGLIARICCI | 54 | M | 13 / 58 M | 1:50-54 | 0:23:58 | 7:43/M |
| 18 | ABBY CLEGHORN | 38 | F | 5 / 96 F | 2:35-39 | 0:24:14 | 7:48/M |
| 19 | KALANI BEALE | 18 | M | 14 / 58 M | 4:15-19 | 0:24:38 | 7:56/M |
| 20 | ROY AVILES | 30 | M | 15 / 58 M | 1:30-34 | 0:24:41 | 7:57/M |
| 21 | DAVID RABINOWITZ | 68 | M | 16 / 58 M | 1:65-69 | 0:24:43 | 7:57/M |
| 22 | ROYCE KUROMOTO | 26 | M | 17 / 58 M | 1:25-29 | 0:24:48 | 7:59/M |
| 23 | OLLIANDER BEUCLER | 22 | F | 6 / 96 F | 1:20-24 | 0:25:03 | 8:04/M |
| 24 | JEANINE NAKAKURA | 55 | F | 7 / 96 F | 1:55-59 | 0:25:14 | 8:07/M |
| 25 | NATE WHITE | 40 | M | 18 / 58 M | 2:40-44 | 0:25:46 | 8:18/M |
| 26 | LORI PADUA | 53 | F | 8 / 96 F | 1:50-54 | 0:25:50 | 8:19/M |
| 27 | KEITH MCDERMOTT | 41 | M | 19 / 58 M | 3:40-44 | 0:25:50 | 8:19/M |
| 28 | MIA GOULART | 17 | F | 9 / 96 F | 1:15-19 | 0:25:52 | 8:20/M |
| 29 | PAIGE MILLER | 42 | F | 10 / 96 F | 1:40-44 | 0:25:54 | 8:20/M |
| 30 | MARA LANGEVIN | 50 | F | 11 / 96 F | 2:50-54 | 0:25:56 | 8:21/M |
| 31 | ISAIAH SHIZURU | 17 | M | 20 / 58 M | 5:15-19 | 0:26:00 | 8:22/M |
| 32 | JADEN KAPALI | 17 | M | 21 / 58 M | 6:15-19 | 0:26:04 | 8:23/M |
| 33 | EMILY JEFFERIS | 32 | F | 12 / 96 F | 1:30-34 | 0:26:05 | 8:24/M |
| 34 | YAN LOK LEE | 30 | M | 22 / 58 M | 2:30-34 | 0:26:09 | 8:25/M |
| 35 | MATTHEW COLVELL | 37 | M | 23 / 58 M | 3:35-39 | 0:26:11 | 8:26/M |
| 36 | MICHAEL SCHWARTZ | 30 | M | 24 / 58 M | 3:30-34 | 0:26:19 | 8:28/M |
| 37 | WILLIAM KING | 18 | M | 25 / 58 M | 7:15-19 | 0:26:43 | 8:36/M |
| 38 | CHERYL MIRAM | 51 | F | 13 / 96 F | 3:50-54 | 0:26:49 | 8:38/M |
| 39 | KAHUIKE LORENZO | 17 | M | 26 / 58 M | 8:15-19 | 0:26:57 | 8:41/M |
| 40 | SHERRIE KUNIMITSU | 49 | F | 14 / 96 F | 1:45-49 | 0:27:01 | 8:42/M |
| 41 | SARAH PUHR | 33 | F | 15 / 96 F | 2:30-34 | 0:27:04 | 8:43/M |
| 42 | DALE FISHELL | 70 | M | 27 / 58 M | 1:70-74 | 0:27:10 | 8:45/M |
| 43 | NAINOA ANHUURAYAU | 18 | M | 28 / 58 M | 9:15-19 | 0:27:17 | 8:47/M |
| 44 | RHONDA BLACK | 60 | F | 16 / 96 F | 1:60-64 | 0:27:22 | 8:49/M |
| 45 | KATIE LITTLEFIELD | 31 | F | 17 / 96 F | 3:30-34 | 0:27:42 | 8:55/M |
| 46 | JULIE PICHE | 28 | F | 18 / 96 F | 1:25-29 | 0:27:55 | 8:59/M |
| 47 | SAMUEL DIAZ TORRES | 32 | M | 29 / 58 M | 4:30-34 | 0:28:00 | 9:01/M |
| 48 | GEENA AKAHOSHI | 24 | F | 19 / 96 F | 2:20-24 | 0:28:07 | 9:03/M |
| 49 | CARLY DAVIS | 32 | F | 20 / 96 F | 4:30-34 | 0:28:09 | 9:04/M |
| 50 | JOSE BARBA | 34 | M | 30 / 58 M | 5:30-34 | 0:28:09 | 9:04/M |
| 51 | VANESSA FREDIN | 34 | F | 21 / 96 F | 5:30-34 | 0:28:16 | 9:06/M |
| 52 | CAID ALLISON | 29 | M | 31 / 58 M | 2:25-29 | 0:28:24 | 9:09/M |
| 53 | JORDEN ALLISON | 28 | F | 22 / 96 F | 2:25-29 | 0:28:25 | 9:09/M |
| 54 | SYLVIA BROSIEN | 55 | F | 23 / 96 F | 2:55-59 | 0:28:31 | 9:11/M |
| 55 | KAYLA GRECO | 19 | F | 24 / 96 F | 2:15-19 | 0:28:35 | 9:12/M |
| 56 | KAIA MATSUOKA | 9 | F | 25 / 96 F | 1: 1- 9 | 0:28:39 | 9:13/M |
| 57 | ETHAN WON | 18 | M | 32 / 58 M | 10:15-19 | 0:28:46 | 9:16/M |
| 58 | KAYLA SAKAMOTO | 28 | F | 26 / 96 F | 3:25-29 | 0:28:48 | 9:16/M |
| 59 | RAVEN HOWSER | 25 | F | 27 / 96 F | 4:25-29 | 0:29:04 | 9:21/M |
| 60 | JUSTIN KAUWALE | 35 | M | 33 / 58 M | 4:35-39 | 0:29:04 | 9:21/M |
| 61 | GREISON VISONA | 18 | M | 34 / 58 M | 11:15-19 | 0:29:07 | 9:22/M |
| 62 | ANTHONY THOMAS AKAU | 17 | M | 35 / 58 M | 12:15-19 | 0:29:13 | 9:24/M |
| 63 | SUSAN GALL | 65 | F | 28 / 96 F | 1:65-69 | 0:29:17 | 9:26/M |
| 64 | CAROLYN LEWIS | 52 | F | 29 / 96 F | 4:50-54 | 0:29:18 | 9:26/M |
| 65 | KEHAU HERSHEY | 61 | F | 30 / 96 F | 2:60-64 | 0:29:20 | 9:26/M |
| 66 | TAYLOR THOMAS | 26 | F | 31 / 96 F | 5:25-29 | 0:29:27 | 9:29/M |
| 67 | CARILIS HERNANDEZ | 33 | F | 32 / 96 F | 6:30-34 | 0:29:53 | 9:37/M |
| 68 | REYN MATSUURA | 18 | M | 36 / 58 M | 13:15-19 | 0:30:06 | 9:41/M |
| 69 | TERRELL WILLIAMS | 22 | M | 37 / 58 M | 1:20-24 | 0:30:18 | 9:45/M |
| 70 | NAOMI-LYNN SONNIER | 26 | F | 33 / 96 F | 6:25-29 | 0:30:31 | 9:49/M |
| 71 | TAI GIBSON | 18 | F | 34 / 96 F | 3:15-19 | 0:30:34 | 9:50/M |
| 72 | JANNY GIBSON | 40 | F | 35 / 96 F | 2:40-44 | 0:30:35 | 9:51/M |
| 73 | SARAH HAUSMAN | 42 | F | 36 / 96 F | 3:40-44 | 0:30:37 | 9:51/M |
| 74 | RACHEL HANSON | 49 | F | 37 / 96 F | 2:45-49 | 0:30:38 | 9:52/M |
| 75 | NANCY DOMINESEY | 47 | F | 38 / 96 F | 3:45-49 | 0:30:52 | 9:56/M |
| 76 | LISA KOBAYASHI | 33 | F | 39 / 96 F | 7:30-34 | 0:31:13 | 10:03/M |
| 77 | MARLEY BAILEY | 17 | M | 38 / 58 M | 14:15-19 | 0:31:16 | 10:04/M |
| 78 | MARK CORREIA | 60 | M | 39 / 58 M | 2:60-64 | 0:31:22 | 10:06/M |
| 79 | RYZEN LANE | 18 | M | 40 / 58 M | 15:15-19 | 0:31:23 | 10:06/M |
| 80 | JOSE FAJARDO | 56 | M | 41 / 58 M | 2:55-59 | 0:31:45 | 10:13/M |
| 81 | MICHELLE SEIDEL | 52 | F | 40 / 96 F | 5:50-54 | 0:31:57 | 10:17/M |
| 82 | TAYLOR COX | 17 | F | 41 / 96 F | 4:15-19 | 0:32:24 | 10:26/M |
| 83 | PAULA JECH | 75 | F | 42 / 96 F | 1:75-79 | 0:32:41 | 10:31/M |
| 84 | TARA HERZIG | 42 | F | 43 / 96 F | 4:40-44 | 0:32:48 | 10:33/M |
| 85 | ALEX BLAIR | 32 | F | 44 / 96 F | 8:30-34 | 0:32:57 | 10:36/M |
| 86 | MICHELLE GARCIA | 43 | F | 45 / 96 F | 5:40-44 | 0:33:15 | 10:42/M |
| 87 | JYNA MATHIS | 31 | F | 46 / 96 F | 9:30-34 | 0:33:17 | 10:43/M |
| 88 | KYLE MATSUOKA | 41 | M | 42 / 58 M | 4:40-44 | 0:33:31 | 10:47/M |
| 89 | MAILE MATSUOKA | 12 | F | 47 / 96 F | 1:10-14 | 0:33:32 | 10:48/M |
| 90 | AULIʻI LUDINGTON | 17 | F | 48 / 96 F | 5:15-19 | 0:33:34 | 10:48/M |
| 91 | TRINITY SCHWARTZ | 31 | F | 49 / 96 F | 10:30-34 | 0:33:41 | 10:50/M |
| 92 | JOSEPH PADUA | 54 | M | 43 / 58 M | 2:50-54 | 0:34:15 | 11:02/M |
| 93 | DAYNA OWSKEY | 69 | F | 50 / 96 F | 2:65-69 | 0:34:41 | 11:10/M |
| 94 | CHARLIZE KIA-NAPAEPAE | 17 | F | 51 / 96 F | 6:15-19 | 0:34:48 | 11:12/M |
| 95 | TAUSANI TAVALE | 18 | F | 52 / 96 F | 7:15-19 | 0:34:50 | 11:13/M |
| 96 | KUKAMAEHUMAKAKO INABA | 18 | M | 44 / 58 M | 16:15-19 | 0:34:51 | 11:13/M |
| 97 | MONTE DZURENKO | 58 | M | 45 / 58 M | 3:55-59 | 0:35:16 | 11:21/M |
| 98 | AMY MCCLOY | 46 | F | 53 / 96 F | 4:45-49 | 0:35:28 | 11:25/M |
| 99 | ALICIA MITCHELL | 46 | F | 54 / 96 F | 5:45-49 | 0:36:14 | 11:40/M |
| 100 | MARIAH CHUN | 17 | F | 55 / 96 F | 8:15-19 | 0:36:31 | 11:45/M |
| 101 | KAYTLIN IAEA | 17 | F | 56 / 96 F | 9:15-19 | 0:36:32 | 11:45/M |
| 102 | MICHAEL LUCIANO | 32 | M | 46 / 58 M | 6:30-34 | 0:36:33 | 11:46/M |
| 103 | ROSELLE NOTTAGE | 50 | F | 57 / 96 F | 6:50-54 | 0:36:47 | 11:51/M |
| 104 | LIZ KASHMIRI | 37 | F | 58 / 96 F | 3:35-39 | 0:36:56 | 11:53/M |
| 105 | LINDSAY MEDEIROS | 37 | F | 59 / 96 F | 4:35-39 | 0:36:57 | 11:54/M |
| 106 | CYNTHIA MATSUOKA | 69 | F | 60 / 96 F | 3:65-69 | 0:36:58 | 11:54/M |
| 107 | TIERRA HURD | 40 | F | 61 / 96 F | 6:40-44 | 0:37:13 | 11:59/M |
| 108 | JASMINE CHANG | 17 | F | 62 / 96 F | 10:15-19 | 0:37:35 | 12:06/M |
| 109 | HEMA HIRAHIRA | 18 | F | 63 / 96 F | 11:15-19 | 0:37:36 | 12:06/M |
| 110 | JESSICA GALLARDO | 39 | F | 64 / 96 F | 5:35-39 | 0:37:46 | 12:09/M |
| 111 | VINCENT MENDENDORP | 6 | M | 47 / 58 M | 1: 1- 9 | 0:37:54 | 12:12/M |
| 112 | ARLYN MENDENDORP | 36 | F | 65 / 96 F | 6:35-39 | 0:37:54 | 12:12/M |
| 113 | RUTH BESSINGER | 53 | F | 66 / 96 F | 7:50-54 | 0:38:27 | 12:23/M |
| 114 | DARYA BARBERINI | 36 | F | 67 / 96 F | 7:35-39 | 0:38:27 | 12:23/M |
| 115 | ANDREW VELASCO | 35 | M | 48 / 58 M | 5:35-39 | 0:38:30 | 12:24/M |
| 116 | AMANDA VELASCO | 35 | F | 68 / 96 F | 8:35-39 | 0:38:31 | 12:24/M |
| 117 | JENNIFER HERRERA | 38 | F | 69 / 96 F | 9:35-39 | 0:39:35 | 12:44/M |
| 118 | JOHANNA MORGAN | 51 | F | 70 / 96 F | 8:50-54 | 0:40:36 | 13:04/M |
| 119 | SUSAN MCBRIDE | 69 | F | 71 / 96 F | 4:65-69 | 0:40:36 | 13:04/M |
| 120 | SHANE KUNIMITSU | 17 | M | 49 / 58 M | 17:15-19 | 0:44:11 | 14:13/M |
| 121 | OCEAN AILA | 17 | M | 50 / 58 M | 18:15-19 | 0:44:18 | 14:16/M |
| 122 | DREYTEN ESTABILIO | 9 | F | 72 / 96 F | 2: 1- 9 | 0:44:29 | 14:19/M |
| 123 | SCOTT PLATER | 45 | M | 51 / 58 M | 2:45-49 | 0:44:29 | 14:19/M |
| 124 | CHRIS BRISSETTE | 38 | M | 52 / 58 M | 6:35-39 | 0:44:32 | 14:20/M |
| 125 | CHRISTINA BRISSETTE | 40 | F | 73 / 96 F | 7:40-44 | 0:44:32 | 14:20/M |
| 126 | JAMYE GRACE AQUINO KAMALII | 17 | F | 74 / 96 F | 12:15-19 | 0:44:39 | 14:22/M |
| 127 | KAMAKAKAI LAU | 18 | F | 75 / 96 F | 13:15-19 | 0:44:39 | 14:22/M |
| 128 | MARIANNE ESTABILIO | 40 | F | 76 / 96 F | 8:40-44 | 0:44:43 | 14:24/M |
| 129 | MARIE RICHTER | 17 | F | 77 / 96 F | 14:15-19 | 0:45:23 | 14:36/M |
| 130 | MINOAKAOKALANI STEWARD | 17 | F | 78 / 96 F | 15:15-19 | 0:46:01 | 14:49/M |
| 131 | JILLIAN LIOTA | 32 | F | 79 / 96 F | 11:30-34 | 0:46:03 | 14:49/M |
| 132 | BRANDI SOON | 17 | F | 80 / 96 F | 16:15-19 | 0:46:04 | 14:49/M |
| 133 | TRAVIS TENN | 17 | M | 53 / 58 M | 19:15-19 | 0:46:04 | 14:50/M |
| 134 | NICK CREIGHTON | 56 | M | 54 / 58 M | 4:55-59 | 0:46:53 | 15:05/M |
| 135 | CORRINE CREIGHTON | 50 | F | 81 / 96 F | 9:50-54 | 0:46:54 | 15:06/M |
| 136 | MIRELLA MARDAKIS | 28 | F | 82 / 96 F | 7:25-29 | 0:47:22 | 15:15/M |
| 137 | CHRISTIAN WAUGH | 38 | M | 55 / 58 M | 7:35-39 | 0:47:22 | 15:15/M |
| 138 | WENDY MILES | 40 | F | 83 / 96 F | 9:40-44 | 0:47:23 | 15:15/M |
| 139 | JOY SCHOENECKER | 80 | F | 84 / 96 F | 1:80-84 | 0:47:51 | 15:24/M |
| 140 | HEATHER BLANCHARD | 29 | F | 85 / 96 F | 8:25-29 | 0:49:08 | 15:49/M |
| 141 | CHRISTOPHER BLANCHARD | 32 | M | 56 / 58 M | 7:30-34 | 0:49:12 | 15:50/M |
| 142 | KAT ANDREWS | 42 | F | 86 / 96 F | 10:40-44 | 0:49:43 | 16:00/M |
| 143 | JESSICA WISE | 35 | F | 87 / 96 F | 10:35-39 | 0:51:10 | 16:28/M |
| 144 | MELISSA BURTON | 33 | F | 88 / 96 F | 12:30-34 | 0:51:10 | 16:28/M |
| 145 | ASHLEY MARTINEZ | 38 | F | 89 / 96 F | 11:35-39 | 0:51:10 | 16:28/M |
| 146 | HEIYA INOUE | 50 | M | 57 / 58 M | 3:50-54 | 0:57:40 | 18:34/M |
| 147 | JAMETRIA MCELROY | 49 | F | 90 / 96 F | 6:45-49 | 0:57:45 | 18:35/M |
| 148 | MARIKO INOUE | 56 | F | 91 / 96 F | 3:55-59 | 0:57:58 | 18:39/M |
| 149 | LAURIE CRUZ | 73 | F | 92 / 96 F | 1:70-74 | 0:58:01 | 18:40/M |
| 150 | AISLEN BACALSO | 17 | F | 93 / 96 F | 17:15-19 | 0:58:01 | 18:40/M |
| 151 | KEOLAMAUPONO SAGARIO | 17 | M | 58 / 58 M | 20:15-19 | 0:58:33 | 18:51/M |
| 152 | BENIMARIA AOKI | 9 | F | 94 / 96 F | 3: 1- 9 | 1:03:27 | 20:25/M |
| 153 | NANA AOKI | 41 | F | 95 / 96 F | 11:40-44 | 1:03:35 | 20:28/M |
| 154 | BIANCA WELLS | 34 | F | 96 / 96 F | 13:30-34 | 1:09:47 | 22:28/M |