MPRRC Race: Bob and Ron's Manoa 5K
About the Race
Bob & Rons 5K Course Map (2)
Bob & Ron's Manoa 5K is a flat out and back course that begins at Neolani Elementary School, 2655 Woodlawn Dr. to Kahaloa Dr., turn left and go to East Manoa Road onto Old East Manoa Road (bear left at the split), left on Pakanu St., right on Pawaina St. to the turnaround point and back the same way to finish in the parking lot at Neolani Elementary School. Honolulu runners enjoy this course along the quiet streets of Manoa Valley on Oahu.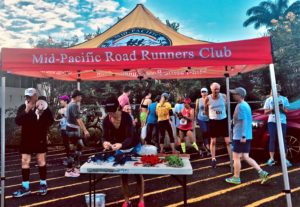 We had a great time last year!
Results