MPRRC Race: Johnny Faerber 10K
About the Race
This 10K starts on Kalakaua Avenue beyond Kapiolani Park tennis courts, facing Diamond Head, goes over Diamond Head on Diamond Head Road, around Triangle Park on Paikau St. back onto Diamond Head Road to 22nd Avenue, right on Kilauea Avenue, right on Elepaio Street, right on Kahala Avenue, over Diamond Head back to Kapiolani Park finish line at the Queen's statue.  Since this race is in February, don't forget to look for whales as you go over Diamond Head – prime part of the whale watching season.  This races honors a legendary runner and coach here in Hawaii.  Thanks for sharing this experience with us.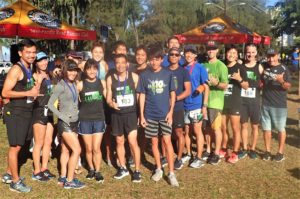 Some happy runners from 2019 MPRRC Johnny Faerber 10K
Johnny Faerber Course Map 1-29-18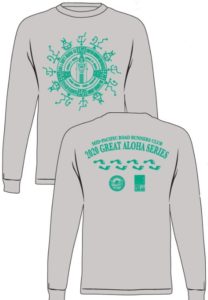 This shirt is for the whole series!
Hope to see you there!
Results