MPRRC Race: Tantalus 10 Miler
About the Race
October 13, 2019 brings us the Tantalus 10 Mile Challenge. This road race goes clock-wise starting in the Makiki Forest Recreation area. The area has lush vegetation and wonderful vistas of Honolulu. It begins by going up and ends by coming down! This Oahu race is one of the more challenging races put on by Mid-Pacific Road Runners Club.
This is beautiful 10 mile course that travels on roads through rainforest areas and has wonderful views of the city of Honolulu all the way to the ocean. This is a road race that is hilly, so bring on your love of hills.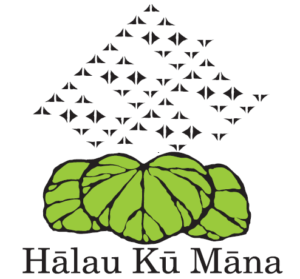 Halau Ku Mana, a charter school that is dedicated to perpetuating Hawaiian language, culture and traditions, is joining MPRRC to bring you this beautiful race.
Results
| | | | | | | | |
| --- | --- | --- | --- | --- | --- | --- | --- |
| Place | Runner | Age | Gen | Place, gen | Place, div | Time | Pace |
| 1 | NICOLAS ESCOBAR | 28 | M | 1 / 67 M | 1:Elite | 1:02:48 | 6:17/M |
| 2 | CHRIS GOSSETT | 42 | M | 2 / 67 M | 2:Elite | 1:05:02 | 6:30/M |
| 3 | KENGO YOSHIMOTO | 48 | M | 3 / 67 M | 3:Elite | 1:05:40 | 6:34/M |
| 4 | PHIL WRIGHT | 39 | M | 4 / 67 M | 1:35-39 | 1:07:39 | 6:46/M |
| 5 | LARRY AU | 41 | M | 5 / 67 M | 1:40-44 | 1:09:56 | 7:00/M |
| 6 | PATRICK KOON | 14 | M | 6 / 67 M | 1:10-14 | 1:12:46 | 7:17/M |
| 7 | CORY KIRKHAM | 28 | M | 7 / 67 M | 1:25-29 | 1:13:11 | 7:19/M |
| 8 | MEYER UNGERMAN | 25 | M | 8 / 67 M | 2:25-29 | 1:15:06 | 7:31/M |
| 9 | MERSADI OLSON | 28 | F | 1 / 35 F | 1:Elite | 1:15:12 | 7:31/M |
| 10 | CHRISTOPHER SALAS | 31 | M | 9 / 67 M | 1:30-34 | 1:15:53 | 7:35/M |
| 11 | SOLANGE SAXBY SAXBY | 25 | F | 2 / 35 F | 2:Elite | 1:16:00 | 7:36/M |
| 12 | PRESTON VIERRA | 29 | M | 10 / 67 M | 3:25-29 | 1:18:28 | 7:51/M |
| 13 | STEPHEN FOLEY | 54 | M | 11 / 67 M | 1:50-54 | 1:19:08 | 7:55/M |
| 14 | TANYA ZAIST | 30 | F | 3 / 35 F | 3:Elite | 1:19:46 | 7:59/M |
| 15 | DUSHAN MARINKOVICH | 26 | M | 12 / 67 M | 4:25-29 | 1:19:55 | 8:00/M |
| 16 | MATTEO ODONE | 22 | M | 13 / 67 M | 1:20-24 | 1:20:07 | 8:01/M |
| 17 | CRAIG KNOHL | 59 | M | 14 / 67 M | 1:55-59 | 1:20:33 | 8:03/M |
| 18 | BRYAN KOON | 47 | M | 15 / 67 M | 1:45-49 | 1:21:12 | 8:07/M |
| 19 | TAD STRALY | 49 | M | 16 / 67 M | 2:45-49 | 1:21:33 | 8:09/M |
| 20 | KAWIKA CARLSON | 54 | M | 17 / 67 M | 2:50-54 | 1:22:13 | 8:13/M |
| 21 | JAMES FACE | 30 | M | 18 / 67 M | 2:30-34 | 1:22:52 | 8:17/M |
| 22 | JOHN KEENAN | 54 | M | 19 / 67 M | 3:50-54 | 1:22:55 | 8:18/M |
| 23 | CRAIG JEROME | 45 | M | 20 / 67 M | 3:45-49 | 1:23:03 | 8:18/M |
| 24 | GREGORY SU | 39 | M | 21 / 67 M | 2:35-39 | 1:23:38 | 8:22/M |
| 25 | PETER-MICHAEL SEIDEL | 46 | M | 22 / 67 M | 4:45-49 | 1:23:50 | 8:23/M |
| 26 | MALGORZATA WAZ | 23 | F | 4 / 35 F | 1:20-24 | 1:24:30 | 8:27/M |
| 27 | ALICIA HANSEN | 22 | F | 5 / 35 F | 2:20-24 | 1:24:55 | 8:29/M |
| 28 | ERICK BANNAR | 35 | M | 23 / 67 M | 3:35-39 | 1:26:10 | 8:37/M |
| 29 | KATIE HENRICH | 30 | F | 6 / 35 F | 1:30-34 | 1:26:29 | 8:39/M |
| 30 | BRYCE MEEKER | 28 | M | 24 / 67 M | 5:25-29 | 1:26:33 | 8:39/M |
| 31 | PIPER CROSSLAND | 30 | F | 7 / 35 F | 2:30-34 | 1:26:49 | 8:41/M |
| 32 | MICHAEL CACAL | 33 | M | 25 / 67 M | 3:30-34 | 1:27:46 | 8:47/M |
| 33 | KYLE MOORE | 34 | M | 26 / 67 M | 4:30-34 | 1:28:00 | 8:48/M |
| 34 | JAMAINE OLSON | 30 | M | 27 / 67 M | 5:30-34 | 1:29:13 | 8:55/M |
| 35 | JOHANN HEPNER | 38 | M | 28 / 67 M | 4:35-39 | 1:30:02 | 9:00/M |
| 36 | TOSHIO MURATE | 51 | M | 29 / 67 M | 4:50-54 | 1:30:53 | 9:05/M |
| 37 | JEFF PETERSON | 38 | M | 30 / 67 M | 5:35-39 | 1:31:12 | 9:07/M |
| 38 | ANDREW WARDELL | 34 | M | 31 / 67 M | 6:30-34 | 1:32:37 | 9:16/M |
| 39 | ROCHELLE CASTRO | 33 | F | 8 / 35 F | 3:30-34 | 1:32:40 | 9:16/M |
| 40 | ANDRE MARTELL | 27 | M | 32 / 67 M | 6:25-29 | 1:32:42 | 9:16/M |
| 41 | TRIVIKRAM PUJAR | 41 | M | 33 / 67 M | 2:40-44 | 1:32:47 | 9:17/M |
| 42 | ALEXANDER WETTERHAHN | 28 | M | 34 / 67 M | 7:25-29 | 1:32:58 | 9:18/M |
| 43 | PAIGE BANNINGER | 28 | F | 9 / 35 F | 1:25-29 | 1:33:05 | 9:19/M |
| 44 | DENNIS FITZGERALD | 43 | M | 35 / 67 M | 3:40-44 | 1:33:25 | 9:21/M |
| 45 | REGINA KIRKHAM | 28 | F | 10 / 35 F | 2:25-29 | 1:34:02 | 9:24/M |
| 46 | PEPPER BUNTING | 36 | F | 11 / 35 F | 1:35-39 | 1:34:05 | 9:24/M |
| 47 | MILLIE REYES | 47 | F | 12 / 35 F | 1:45-49 | 1:34:20 | 9:26/M |
| 48 | BRAD FELDMAN | 63 | M | 36 / 67 M | 1:60-64 | 1:35:06 | 9:31/M |
| 49 | MAYUMI COLOMA | 39 | F | 13 / 35 F | 2:35-39 | 1:35:38 | 9:34/M |
| 50 | JON HINAZUMI | 58 | M | 37 / 67 M | 2:55-59 | 1:36:09 | 9:37/M |
| 51 | CHEYNE HOKANA | 18 | M | 38 / 67 M | 1:15-19 | 1:36:21 | 9:38/M |
| 52 | MELISSA PAMPULOV | 44 | F | 14 / 35 F | 1:40-44 | 1:36:40 | 9:40/M |
| 53 | ENRIQUE MENDIOLA | 31 | M | 39 / 67 M | 7:30-34 | 1:37:09 | 9:43/M |
| 54 | MARCOS HUARCAYA | 46 | M | 40 / 67 M | 5:45-49 | 1:37:10 | 9:43/M |
| 55 | KALAE JONES | 33 | M | 41 / 67 M | 8:30-34 | 1:38:14 | 9:49/M |
| 56 | CHRISTOPHER BOHN | 23 | M | 42 / 67 M | 2:20-24 | 1:38:16 | 9:50/M |
| 57 | SCOTT GALLOS | 42 | M | 43 / 67 M | 4:40-44 | 1:38:22 | 9:50/M |
| 58 | JOHN MCGOWAN | 54 | M | 44 / 67 M | 5:50-54 | 1:39:42 | 9:58/M |
| 59 | ALCHER CASTRO | 38 | M | 45 / 67 M | 6:35-39 | 1:40:52 | 10:05/M |
| 60 | GREGORY MECSKO | 40 | M | 46 / 67 M | 5:40-44 | 1:41:12 | 10:07/M |
| 61 | JAMES LEE | 35 | M | 47 / 67 M | 7:35-39 | 1:41:37 | 10:10/M |
| 62 | ERWIN TABOADA | 56 | M | 48 / 67 M | 3:55-59 | 1:43:07 | 10:19/M |
| 63 | SARAH BEAR | 26 | F | 15 / 35 F | 3:25-29 | 1:43:28 | 10:21/M |
| 64 | NATHANIEL BEAR | 27 | M | 49 / 67 M | 8:25-29 | 1:43:29 | 10:21/M |
| 65 | ROXANNE JAVINES | 37 | F | 16 / 35 F | 3:35-39 | 1:44:23 | 10:26/M |
| 66 | ALEXANDER CHRISTENSEN | 49 | M | 50 / 67 M | 6:45-49 | 1:44:46 | 10:29/M |
| 67 | YUKO TAKAHASHI | 54 | F | 17 / 35 F | 1:50-54 | 1:45:03 | 10:30/M |
| 68 | MATTHEW THOMAS | 43 | M | 51 / 67 M | 6:40-44 | 1:45:11 | 10:31/M |
| 69 | LOWI LLANEZA | 41 | M | 52 / 67 M | 7:40-44 | 1:46:06 | 10:37/M |
| 70 | CAROL HEPNER | 35 | F | 18 / 35 F | 4:35-39 | 1:46:12 | 10:37/M |
| 71 | BRAD LADWIG | 51 | M | 53 / 67 M | 6:50-54 | 1:46:13 | 10:37/M |
| 72 | HALINA ZALESKI | 69 | F | 19 / 35 F | 1:65-69 | 1:46:45 | 10:40/M |
| 73 | CHRIS HENDERSON | 49 | M | 54 / 67 M | 7:45-49 | 1:47:22 | 10:44/M |
| 74 | JIMMY BELANGER | 30 | M | 55 / 67 M | 9:30-34 | 1:48:09 | 10:49/M |
| 75 | CHERI CHAVEZ | 30 | F | 20 / 35 F | 4:30-34 | 1:49:02 | 10:54/M |
| 76 | HILLARY KLONOWSKI | 35 | F | 21 / 35 F | 5:35-39 | 1:51:04 | 11:06/M |
| 77 | GENESIS REYES | 30 | F | 22 / 35 F | 5:30-34 | 1:51:13 | 11:07/M |
| 78 | PAUL REYNOLDS | 38 | M | 56 / 67 M | 8:35-39 | 1:51:14 | 11:07/M |
| 79 | DORINA MARSH | 42 | F | 23 / 35 F | 2:40-44 | 1:53:04 | 11:18/M |
| 80 | DANIEL DICKLER | 48 | M | 57 / 67 M | 8:45-49 | 1:53:21 | 11:20/M |
| 81 | ROSS BARNES | 61 | M | 58 / 67 M | 2:60-64 | 1:54:23 | 11:26/M |
| 82 | JENN RODRIGUEZ | 37 | F | 24 / 35 F | 6:35-39 | 1:54:43 | 11:28/M |
| 83 | BRUCE JONES | 25 | M | 59 / 67 M | 9:25-29 | 1:54:48 | 11:29/M |
| 84 | STEVEN RICHEY | 48 | M | 60 / 67 M | 9:45-49 | 1:55:02 | 11:30/M |
| 85 | MICHELLE KAMA | 48 | F | 25 / 35 F | 2:45-49 | 1:55:14 | 11:31/M |
| 86 | RAYMOND SEVERN | 64 | M | 61 / 67 M | 3:60-64 | 1:56:49 | 11:41/M |
| 87 | LINDA MORAN | 65 | F | 26 / 35 F | 2:65-69 | 1:56:50 | 11:41/M |
| 88 | SYLVIA BROSIEN | 55 | F | 27 / 35 F | 1:55-59 | 1:57:50 | 11:47/M |
| 89 | CONNIE COMISO | 63 | F | 28 / 35 F | 1:60-64 | 1:59:03 | 11:54/M |
| 90 | JOE CHAVEZ | 57 | M | 62 / 67 M | 4:55-59 | 1:59:20 | 11:56/M |
| 91 | PENNI NELSON | 43 | F | 29 / 35 F | 3:40-44 | 1:59:46 | 11:59/M |
| 92 | KAREN MOORE | 62 | F | 30 / 35 F | 2:60-64 | 2:02:38 | 12:16/M |
| 93 | RALPH SAKAUYE | 53 | M | 63 / 67 M | 7:50-54 | 2:05:06 | 12:31/M |
| 94 | JOSHUA BECKER | 38 | M | 64 / 67 M | 9:35-39 | 2:05:14 | 12:31/M |
| 95 | SCOTT CHAMBERS | 47 | M | 65 / 67 M | 10:45-49 | 2:05:43 | 12:34/M |
| 96 | ASHLEY IZADPANAH | 31 | F | 31 / 35 F | 6:30-34 | 2:06:27 | 12:39/M |
| 97 | JARROD PARTLOW | 37 | M | 66 / 67 M | 10:35-39 | 2:12:27 | 13:15/M |
| 98 | AMY PARTLOW | 37 | F | 32 / 35 F | 7:35-39 | 2:14:02 | 13:24/M |
| 99 | ABIGAIL AVELAR | 47 | F | 33 / 35 F | 3:45-49 | 2:21:59 | 14:12/M |
| 100 | DENISE ASATO | 49 | F | 34 / 35 F | 4:45-49 | 2:23:30 | 14:21/M |
| 101 | DANIELLE TERAMAE | 48 | F | 35 / 35 F | 5:45-49 | 2:23:32 | 14:21/M |
| 102 | MARK CORREIA | 60 | M | 67 / 67 M | 4:60-64 | 2:24:55 | 14:30/M |